Federal Street Entertainment
Thursdays, Fridays, Saturdays until 23 December 2023
4PM - 9PM
Get into the festive dining season with live musical entertainment on Federal Street. Local diners and passersby will be treated to an unforgettable atmosphere, filled with the beautiful music of our talented soloists.
Federal Street remains a beacon of sophisticated dining, further enhanced by these exceptional performances. For those seeking an unforgettable festive celebration, visit Federal Street in the heart of Auckland City.
In the case of wet weather, Federal Street Entertainment will be relocated to Andy's Burgers & Bar.
Full entertainment schedule below.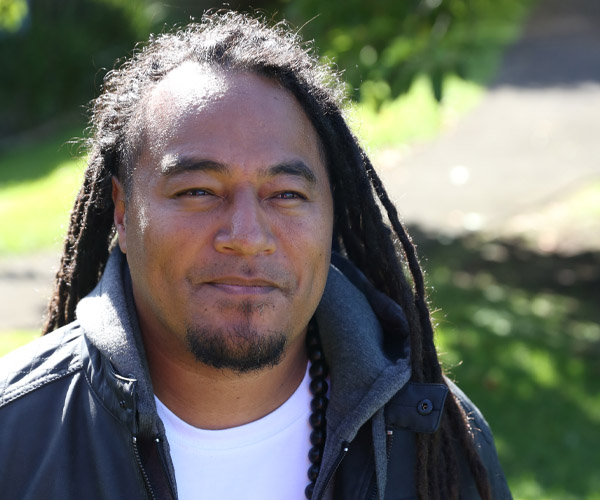 Mal Lakatani
Fakaalofa lahi atu! I am Malcolm Lakatani, son of Taonepuna & Kristo Lakatani (Niue). Born and raised in Aotearoa, with Niuean, Tongan and Papua New Guinean heritage. I have performed and recorded for over 20 years, including:
· Self Recorded and Produced EP 2009 "Quote Unquote"
· World Tours with the contemporary Pacific band TE VAKA
· Touring with Aotearoa's finest Hip Hop and RnB Artist, CHE FU
· Malcolm Lakatani Tour Band playing community events like Whau Pacific Festival, Music in Parks, Touring around NZ and Overseas to NIUE & RAROTONGA
· Multi nominations for Pacific Music Awards
· I am the founder of the Little Souls Music Academy whose program teaches up to 1500 students per week. 
· I am the founder of the Creative Souls Project, an arts initiative based in Avondale for local youth.
Lee Gray
Lee is a popular performer at many of New Zealand's top events and is one of the most sought-after musicians in the Auckland wedding scene. As a soloist, Lee's unique style of live looping sets him apart and his eclectic repertoire of well-known covers is enough to elevate any occasion.
Henrique Morales
Born in Rio Grande do Sul (south of Brazil), Henrique Morales started his musical career in 1983 when he was 8 years old. Throughout his youth, he participated in many regional music festivals in Brazil along with some of the most renowned and experienced artists in the region. After arriving in New Zealand, Henrique quickly gained a reputation as one of the most accomplished musicians in the Latin genre. He toured internationally as the frontman for leading-edge NZ funksters 'Batucada Sound Machine' then returned to Brazil to record and release his critically acclaimed debut album, for which he performed all guitars, voice and song arrangements.
Henrique is an outstanding musician as a vocalist, band leader, bassist and guitarist who always brings an incredible energy and sonic quality to every performance - expect to hear the real deal Latin.

Sam Allen
Blending captivating charm with deep insights, Sam Allen is a talented singer-songwriter hailing from the heart of Auckland. His musical journey began in the vibrant neighborhood of Papatoetoe, where he first found his passion for crafting reggae, pop, and soul melodies. Over the past decade, Sam has honed his skills and nurtured his musical passion, evolving into a versatile artist. His melodies resonate with genuine emotion, his live performances are a truly captivating experience as witnessed in his work headlining shows such as Synthony, solo or with bands across hundreds of events, festivals, corporates, bars and weddings throughout Aotearoa.